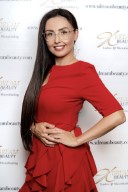 JULIA ALDRIAN
CERTIFIED EYELASH EXPERT AND TRAINER
Through my many years of practice and advanced training courses in Moscow, Kiev, Slovenia and Graz, I have developed a special application method. This guarantees a long durability and maximum fullness of your eyelashes.

In 2015 I also developed my own brand X-Dream Beauty and launched all products related to eyelashes. The most beautiful eyelashes for my customers is my passion and motivation .... because the eyes are the mirror to the soul!
IRINA OKHOTNIKOVA
PARTNER IN MOSCOW
I love the beauty world and that's why I decided to start a partnership with X-Dream Beauty in Moscow. I am happy about this great cooperation.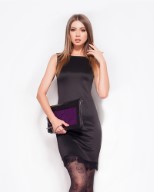 We want you!
CERTIFIED EYELASH STYLIST OR DO AN TRAINING WITH US!
Through the training as a certified eyelash stylist, the chance of a passive income. Apply now!